Is your lock broken? If so, an emergency locksmith is available to repair locks anytime in London. Call us whenever you need 24hour locksmith services.
Lock repair services
It is of less importance what type of lock you have, if it's broken, we can repair it. Our team will fix any broken lock in no time, and you can go back at using it right away.
Having a good lock is important for your own safety and security, and this way you know you won't remain locked outside when you least expect it. A lock that doesn't work properly can break completely anytime.
Our experts use the best tools to make sure that you will be able to use your lock for a long time. When they are done, the lock will be as good as new, and you won't have to worry anymore.
Contact us whenever you have problems with a lock, and we will be anywhere in approximately 30 minutes. We have been repairing locks for a very long time, and we know what we are doing. Give us a call for a lock repair.
Lock repair
We can repair any kind of lock, and our services include:
Emergency lock repairs
Wooden door lock repairs
Front door lock repairs
UPVC door lock repairs
Residentials lock repairs
Office lock repair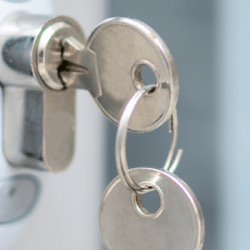 Get your lock repaired by professionals
Most of the times, if you have a defective lock, it's better for your security to just replace it with a newer and better one, but there are some cases when a small fix will let you use the old lock without changing it. Even so, professional assistance is recommended, because someone who isn't experienced can do more harm than good, and you can put yourself in danger.
Our technicians know how to work with every type of lock, and if it is possible, they will fix them for you. We use the best equipment, to repair your lock without damaging it even more.
Check your locks
For a better security, you should check if your locks work properly every no and then, and if something doesn't seem right, you should call an expert. All you have to do is to get help from a professional before the lock gets completely broken and is unusable. If you call us in time, there are high chances that we will be able to repair your lock without having to replace it. Call us today, no matter what lock related problem you have, and we will come immediately to evaluate the situation and see what needs to be done.